Dick Scheer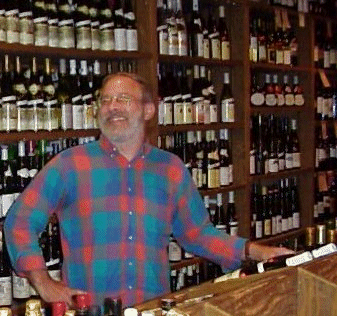 started in the wine business in 1964, establishing his present modus operandi, Village Corner, in 1970. Village Corner, was at South University and South Forest, Ann Arbor, MI and, for 40 years & 4 months, was home to 5000 wines, 600 spirits, 150 beers, and 350 cigars, as well as a full line of groceries. In November 2010, the location was scheduled for demolition to make way for a student apartment highrise.
VILLAGE CORNER RE-OPENED OCTOBER 7, 2011, IN ITS NEW LOCATION
at 1747 Plymouth Rd, Ann Arbor 48105,
2 miles west of the Plymouth Rd exit from US 23.
Or 1 mile west of the corner of Huron Parkway & Plymouth Rd
Our phone numbers, web address & email remain the same:
Phone: 734-995-1818
fax: 734-995-1826
email: winerat@villagecorner.com web: http://villagecorner.com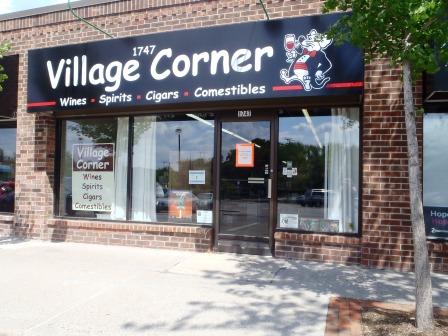 There's a light on Plymouth Rd with Upland on the north and Murfin on the south. across the street from the Shell station. Just west of the light, turn into the driveway near Wendy's, bear right into the parking lot. We're between Jets Pizza and No Thai! restaurant at the top of the parking lot hill.
If you shopped at the old store on South Univeristy and South Forest, you'll probably recognize the wine shelves and bins which are once again home to a carefully selected array of wines, beers and spirits.
Here's the history of our OLD location: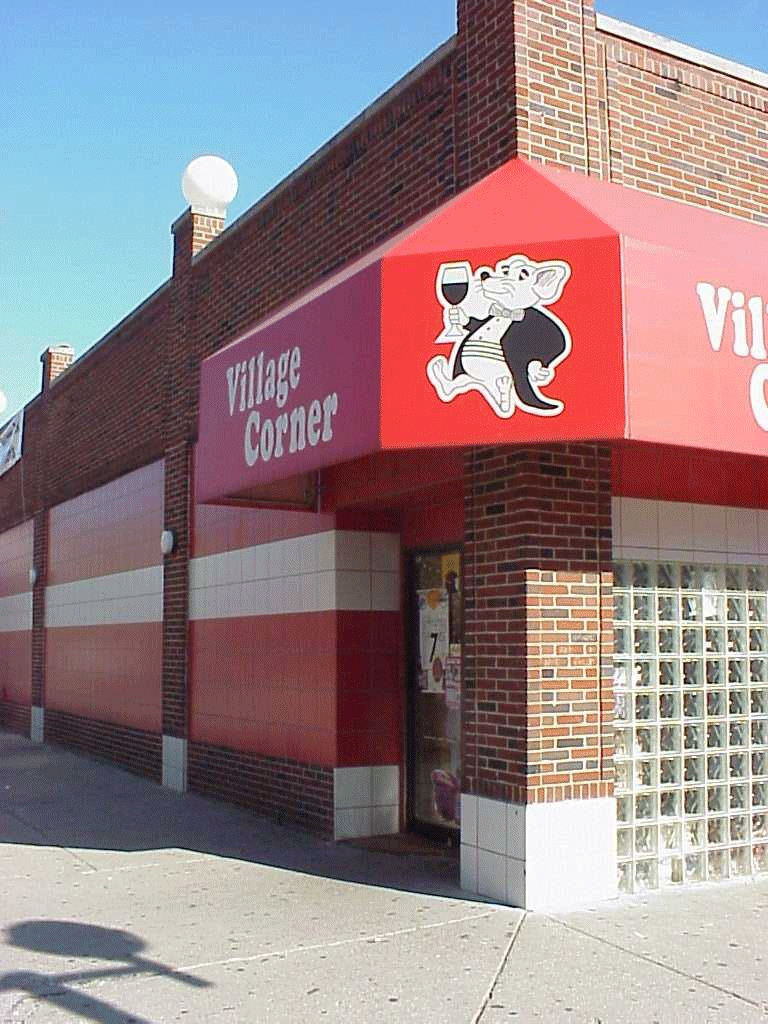 Behind the original Village Corner premises--part of a strip of storefronts built along South U. in the 1920s-- stood a stately brick manor depicted on city maps as early as the middle of the 19th century. It counted among its residents several notables, and though the building was destroyed by fire in the mid 1970s and replaced by a Village Corner addition, their ghosts remain.
The first was the famous philosopher/educator John Dewey. Back in the late 1800s, he reportedly resided where now stands Village Corner's wine department. A student of philosophy himself, Dick Scheer has played Wine Educator to thousands over the last 35 years, through programs sponsored by the University of Michigan, Eastern Michigan University, and the Ann Arbor Art Center. Coincidence? Or the Supernatural?
The second was another Dewey, Thomas, a campus contemporary of Dick's father, who never knew Tom but chanced to room with a guy who did ascend to the American Presidency, Jerry Ford. While Tom Dewey was born in Michigan and went east to seek his career, Dick started out in the east and settled in Michigan. Unlike Dewey, Dick aspired to non-electoral chief executive roles: President of Village Corner and Director Ann Arbor Tasters Guild and Ann Arbor Wine Club. Unlike Dewey, Dick never went to law school, yet he became a judge nonetheless: at the Michigan State Fair, Tasters Guild International, American Wine Society, Great Lakes, and Canadian wine competitions. So what do Dick and Tom have in common? Both conservative.
The last famous resident of 605 South Forest was Robert Zimmerman, a.k.a. Bob Dylan, who spent much of a summer here in the Sixties. Is it any wonder that Dick's business has counted among its employees a steady stream of aspiring rock stars? As well as hundreds of potential graduates working their way through college, and Dustin Hoffman stand-ins trying to figure out what to do with their futures.
Instead of teaching Sunday School or leading a Boy Scout troop, Dick has chosen to spend his discretionary time writing, compiling, and editing catalogues for two of the country's leading wine-auction fundraisers: Ann Arbor Art Center WineFest and the Center for Creative Studies' Detroit International Wine Auction, teaching wine appreciation seminars for Ann Arbor Art Center and heading up the Ann Arbor Chapter of Tasters Guild's active program of tastings and dinners..
Once in awhile, Dick and his 54-year-partner in life and business, Sally, stop to smell the flowers on their 96-acre spread in western Washtenaw County.